Directory
Smithers Exploration Group's Exploration and Mining Directory for Northwest British Columbia in available on-line and is downloadable.
The Smithers Exploration Group has just finished contacting most of the companies listed on our on-line business directory to request updates for listings. If you are a company listed you can also check your listing below to ensure the content is up-to-date. If you are not currently listed but would like to be included please contact heatherg269@gmail.com with your company's contact information and your listing will be added. Please check the online directory and include the categories you would like your listing to appear on.
We also provided a new option this year with the inclusion of your company logo. This opportunity for an enhanced listing is $100 plus $5 GST. If you'd like your logo added please contact Heather at heatherg269@gmail.com and you will be invoiced. Otherwise the listing is complimentary.
DOWNLOAD the current SEG Exploration & Mining Directory as an interactive PDF (45 MB)
BROWSE our online directory (using company names) by selecting from the categories below:
ACT Expediting
Crew transportation, courier, expedition. Licensed, insured, reliable. On call 24/7, 365. Locally owned in Smithers serving all Northern BC.
Smithers
PO Box 4689
Smithers, BC
V0J 2N0
Bear Creek Group
Trucking, Aggregate Services, Earthworks, Road and Bridge Construction, Drilling, Blasting and Crushing, Authorized dealer of Big Steel Box container products.
Terrace
3550 Hwy 16 E.
Terrace, BC
V8G 5J3
Blue Bear Exploration Ltd.
Smithers
6640 Lake Kathlyn Rd.
Smithers, BC
V0J 2N2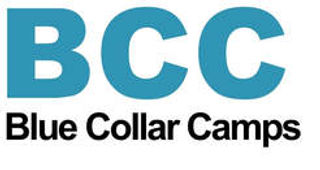 Blue Collar Camps
Remote workforce camp services in Northern BC, Building & Setup, Catering, Camp Management
Quesnel
25 Lear Road
Quesnel, BC
V2J 5V5
Clay Enterprises
Sitework, Heli Transportable equipment: Cats - Excavators - Skidder; Expediting, Hotshot
Granmac Services Ltd.
Stewart
606-5th Avenue
Stewart, BC
V0T 1W0
Landsea Camp Services
Providing floating and land based remote workforce camp services in BC & Alberta
Squamish
#7 38921 Progress Way
Squamish, BC
V8B 0K6

Matrix Camps and Logistics
Providing unparalleled camp management, logistics, aviation safety management, mechanical support and catering services for your remote camp needs. From coast to coastto coast.
Northwest BC Operations
3310 River Road
Terrace, BC
V8G 3P1
Head Office
214 - 20171 - 92A Avenue
Langley, BC
V1M 3A5
Minconsult Exploration Services
Coldstream
10107 Coldstream Creek Road
Coldstream, BC
V1B 1C8
Northwest Truck Rentals
Locally owned and operated in Smithers BC, serving Northwest BC. Competitive prices, expediting, mine ready trucks and convenient airport pick-up and drop off are among the services we offer.
Contact: Fred Wilson or Donna Coldwell
Smithers
3844 Henry Road
Smithers, BC
V0J 2N2
250 876 8149
1-855-438-6987
Red Rocket Services
Expediting services, septic services, portapotty rentals, water delivery and camp services.
Houston
Box 986
Houston, BC
V0J 1Z0
Rugged Edge Holdings Ltd.
Smithers
3405-19th Ave., Box 3621
Smithers, BC
V0J 2N0
250-877-7776
250-876-8974
250-877-7776
Summit Camps
Smithers
4092 Railway Avenue
Smithers, BC
V0J 2N0
Wolf Expediting
Expediting/Hotshot Services
Contact: Raejean Laidlaw